Keep your children and pets safe from busy streets, guard your property from intrusion, and allow your family to lounge in the privacy of your own backyard! We offer you the widest selection of materials and styles, including Wood, Stockade, Picket, Chainlink, Aluminum & PVC/Vinyl.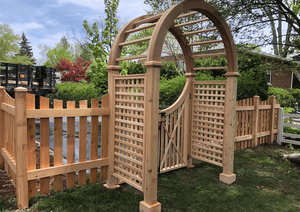 Fenceworks Promise.
A Fenceworks' fence offers you beauty, privacy and home security. Fenceworks, since 1967, is Chicagoland's #1 choice for quality fences and professional installation. Fenceworks offers the widest selection of fence materials and fence styles, including Wood Fences, Stockade Fences, Picket Fences, Chainlink Fences, Aluminum Fences, Wrought Iron Fences, PVC Fences and Vinyl Fences. Our Western Red Cedar Fence is a Fenceworks' specialty and one of our most popular Fence choices. Cedar Fences look great, age beautifully, and withstand the Chicago seasons year after year.
Request Estimate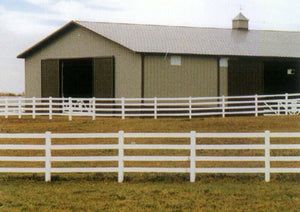 Fenceworks Value.
When you call for a Free in-home Fence estimate we will present photos and descriptions of selected fences, survey your property, discuss with you your fencing needs, and provide you with a complete fence estimate along with a choice of convenient installation dates. We custom design and install every fence on site. Fenceworks has earned the Highest A+ Rating with the Better Business Bureau. We are among the most recommended Chicago Fence companies serving the Chicago and Chicago northern and North Shore suburban communities.
Request Estimate